I T.A.K.E. Unconference took place in Bucharest in 29-30th of May. The conference was organized by Mozaic Works. I T.A.K.E. Unconference wanted, and successfully managed, to break the classical conference pattern. Besides the classical presentations and keynotes, it contained workshops, coding katas, coding contests and the interesting concept of "open space", where participants could gather spontaneously and approach various discussion topics. It was an event for geeks, the proposed themes being True Software Stories, Architecture and Design Practices, Beautiful Data and Technical Leadership.
The first day started with Michael Feathers" keynote. Michael Feathers is the author of "Working Effectively with Legacy Code" and a former member of ObjectMentor. His keynote revolved around Conway"s law, which states than a company"s organizational structure is reflected in its code design.
Next we chose to check the Technical Leadership track, which included a workshop and a presentation held by Flavius Ștef, agile coach at MosaicWorks.
The workshop was an interactive one. The participants have debated various aspects of technical leadership, like the qualities of a technical leader, how to drive change into a technical organization and the listening and communication skills of a leader.
After lunch we stuck with Flavius for his "Scaling Agility: The Technical Angle" presentation. Flavius talked about some technical best practices which can help agile companies scale to a larger team.
The first day ended with an "open space" in which people heatedly debated not only technical themes, like "continuous integration", CQRS or code review, but also leadership thems, like agile transition. In the last discussion, we met TargetProcess, a company organized in a democratic fashion, without management layers, similar to Valve"s model.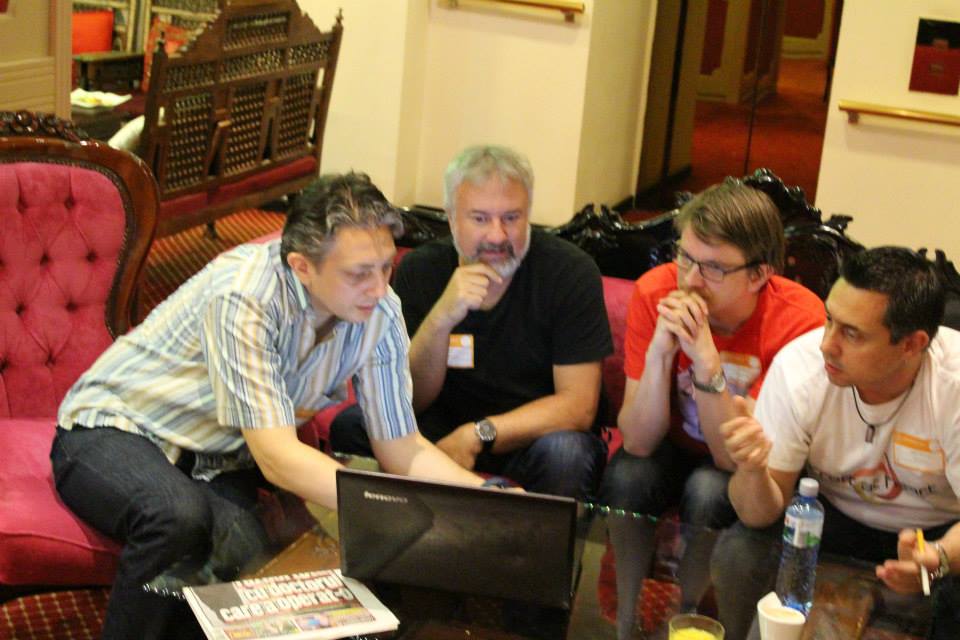 And because people like to hear stories, in the second day we chose the "True Software Stories" track. Aki Salmi walked us through his story of adding two features into a code base with dirty code and no tests whatsoever, refactoring it along the way. Then Thomas Sundberg showed how one can do Behavior Driven Development with Cucumber JVM through a session of live coding. The morning ended with Andreas Leiding, the administrator of the Softwerkskammer community, who delivered us the technical story behind the community"s website.
The last afternoon of the conference started with Felienne Hermans, associate professor at the Delft University, who showed a series of assertions deducted by data-mining through spreadsheets, like: people don"t choose a programming language based on technical criteria, design patterns knowledge make one"s code more readable to others or that the most used programming languages are the least expressive.
The ending keynote was held by Tom Gilb, a veteran of the software industry, known for his contribution in the field of software metrics and evolutionary processes. Tom talked about the engineering approach of building software versus the empirical approach promoted by scrum (according to him). Tom emphasized that the biggest barrier to this engineering approach is the lack of proper metrics.
Since the I T.A.K.E. Unconference was organized by MosaicWorks, a promoter of software craftsmanship and agile practices, it obviously ended with a retrospective. We are eagerly awaiting the next iteration!